XRG Concepts, LLC provides energy ratings, energy auditing and consulting services for the residential and commercial building industry.  XRG Concepts, LLC associates work with builders, designers, architects, tradesmen, utilities, city inspectors and building owners to provide the most cost effective solutions to reduce operating costs, increase quality and durability, and improve building occupant safety, comfort, and health.
XRG Concepts was founded to fulfill a need for a residential energy analysis and testing company in Southern MN.  Over the last eight plus years XRG Concepts has grown to provide services that meet the demands and push the limits of a fast changing building industry.  With increased awareness of the importance of sustainable building and a passion and enthusiasm for building science in the residential building sector, XRG Concepts wants to do all it can to help improve construction practices.  XRG Concepts is here to provide Southern MN, Northern IA, and Western WI with a recognizable name for all forms of sustainable building related services, and has been a success – as measured by the number of homes being influenced through auditing and energy rating.
The mission of XRG Concepts is to improve new and existing buildings by implementing the principles of building science and economics, through the use of available technologies.
This mission will be pursued by XRG Concepts using the following promotional values:
Promote environmental sustainability
Promote fiscal sustainability
Promote resource efficiency
Promote ethical conduct
Promote quality construction standards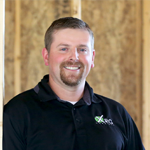 Brandon Vagt
Brandon Vagt is a RESNET certified HERS Rater, MN Residential Energy Auditor, holds the LEED AP Homes designation and is a LEED for Homes Green Rater. Brandon has experience in commercial and multifamily residential construction management with a Bachelor's of Science in Construction Management from the University of Wisconsin – Stout (2005). Brandon began as a RESNET certified Field Inspector in April of 2010 and became a partner of XRG Concepts in January of 2011. Brandon acts in an operations/business development role for XRG Concepts in addition to consulting and field verification/testing.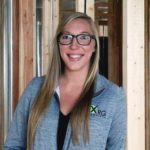 Megan Gallagher
Megan Gallagher is a Residential Energy Rater and the Office Administrator for XRG Concepts. Graduating in 2015 from the University of Wisconsin-La Crosse with a Bachelor of Science in Business Management and Sustainable Business, Megan utilizes her business background and passion for environmental sustainability in her role at XRG Concepts. Megan joined the team in May of 2017.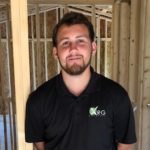 Matt Carlson
Matt joined the XRG team in April of 2019 as a Residential Energy Rater, and is a RESNET certified field inspector. Matt graduated from Western Technical College with a degree in Building Science & Energy Management.
Kelly O'Marro has been a RESNET certified HERS Rater and MN Residential Energy Auditor since 2007. He has a background in residential and commercial construction management and mechanical engineering. Kelly founded the company as O'Marro C&C, LLC in 2007 to provide technical consulting services for a building industry in need of improved quality.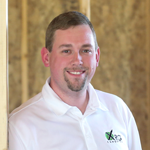 Nate Garmers
Nate Garmers is a Building Science Technician at XRG Concepts. Nate graduated from Dakota County Technical College as an honor student in May of 2017 with an A.A.S. degree in Architectural Technology. Since starting at XRG Concepts in April of 2016 Nate has been drawing 3D models of new construction homes using SketchUp, analyzing and processing data obtained in new home testing and inspections performed by XRG Concepts' certified HERS Raters as well as performing code compliance blower door tests for new construction homes.
Chad Tenjack
Chad Tenjack joined the team in December 2017 and is a RESNET certified Field Inspector for XRG Concepts. Chad graduated from the University of Minnesota-Twin Cities in 2007 with a Bachelor of Science in Architecture. Since graduation, Chad has gained experience in various fields with design and remodeling.
Contact us today for more information.