Building? Remodeling? Purchasing?

How We Can Help
Decision-making for the "not-so-common" choices, such as insulation, heating/cooling systems, appliances; including cost analysis, ROI and paybacks.
Home Owner Representation
We can act on an owner's behalf to ensure their interests are protected and to ensure that they get what they pay for and are left with a quality, durable home.
We can help apply and maintain that all monetary incentives have been correctly applied for.
Green Building Certifications
Guidance for certification programs such as LEED for Homes, Energy Star for New Homes, Passive House, Minnesota Green Path, Minnesota Green Communities, Iowa Green Streets and more.
Home Energy Rating (HERS Rating)
The Home Energy Rating System (HERS) Index is the industry standard by which a home's energy efficiency is measured. It is also the nationally recognized system for inspecting, testing and calculating a home's energy performance.
The HERS Index Score is now on our local MLS, so home buyers can compare the energy efficiency of homes before they buy.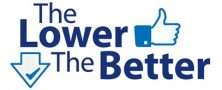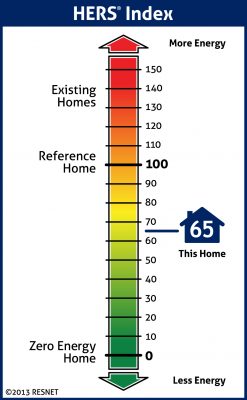 New Home Utility Rebate Programs
Let us help you determine which utility program you qualify for and how to save you the most money while building to the highest standard.
Green Building Certifications
We have certified energy raters who can verify that a home qualifies for a given Green Building Certification, while providing guidance and helping with the application process along the way.
XRG Concepts is proud to provide rating services to certify new homes and apartments for the ENERGY STAR® label. The ENERGY STAR label on a home or apartment means that it has been designed and built to standards well above other homes in the market today. It means better quality, better comfort, and better durability. It also means that the home is a better value for today, and a better investment for tomorrow. The ENERGY STAR label gives homeowners and building owners the peace of mind that their home has undergone a better process for inspections, testing, and verification to ensure that it meets strict requirements set by the U.S. Environmental Protection Agency (EPA). 
Learn more about ENERGY STAR certified new homes and apartments at www.energystar.gov/newhomes.
We want to help you build as energy-efficiently as possible, in the most cost effective way.
Rebates and Tax Credits
Savings to Investment Ratio Analysis at design
Thermal Envelope (Structure, Materials, & Building Methods)
HVAC Systems
Durability Details
Building Code Education and Strategies
Subcontractor Accountability and Education
Quality Control, Problem Resolution, and Diagnostics
XRG Concepts staff were critical to helping us understand how to meet our energy goals. Prior to having them on board we felt like our goals were more of a wish and a hope. XRG Concepts helped us by offering an expert eye on energy details during construction, measuring air infiltration, assessing energy burden and providing us with the documentation that will serve as the foundation of our home performance measurements going forward. The build process was not an easy one and XRG's professional assistance was a steadying force for us.
Contact us today for more information.