Code Compliance & Performance Testing
Home Energy Rating (HERS Rating)
The Home Energy Rating System (HERS) Index is the industry standard by which a home's energy efficiency is measured. It is also the nationally recognized system for inspecting, testing and calculating a home's energy performance.
The HERS Index Score is now on our local MLS, so home buyers can compare the energy efficiency of homes before they buy.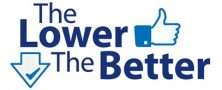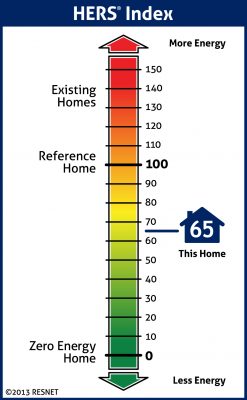 New Home Utility Rebate Programs
Let us help you determine which utility program you qualify for and how to save you the most money while building to the highest standard.
Green Building Certifications
We have certified energy raters who can verify that a home qualifies for a given Green Building Certification, while providing guidance and helping with the application process along the way.
XRG Concepts is proud to provide rating services to certify new homes and apartments for the ENERGY STAR® label. The ENERGY STAR label on a home or apartment means that it has been designed and built to standards well above other homes in the market today. It means better quality, better comfort, and better durability. It also means that the home is a better value for today, and a better investment for tomorrow. The ENERGY STAR label gives homeowners and building owners the peace of mind that their home has undergone a better process for inspections, testing, and verification to ensure that it meets strict requirements set by the U.S. Environmental Protection Agency (EPA). 
Learn more about ENERGY STAR certified new homes and apartments at www.energystar.gov/newhomes.
We want to help you build as energy-efficiently as possible, in the most cost effective way.
Rebates and Tax Credits
Savings to Investment Ratio Analysis at design
Thermal Envelope (Structure, Materials, & Building Methods)
HVAC Systems
Durability Details
Building Code Education and Strategies
Subcontractor Accountability and Education
Quality Control, Problem Resolution, and Diagnostics
I have had the pleasure of working with XRG Concepts since 2011. Their knowledge on energy efficiency and the process to improve the insulation quality has helped my houses perform at a very high level. They are organized, knowledgeable, professional, and great to work with. I would recommend them to anyone that wants to improve the performance of their house.
I hired XRG to do the HERS ratings on our homes. What I didn't know I was getting was another set of eyes looking at how we were building our homes. Brandon Vagt and his crew have been instrumental in how much more efficient our homes have become. He is very knowledgeable in energy efficiency and has helped me achieve a much tighter home, truly benefiting our customers! Our HERS ratings have gone down and blower door tests are improving constantly! Thank you XRG for your watchful eye and professionalism on my job sites!
I am grateful that Brandon from XRG Concepts contacted me to test my homes. Since working with Brandon, I have been able to drop my HERS ratings, increase the efficiency of my homes, and boost my sales.
XRG has been integral in meeting Habitat for Humanity of Minnesota's housing health and energy efficiency goals. They provide knowledgeable input from design through construction to final testing, they are responsive to shifts in project details, and they work cohesively with the several managers, supervisors and subcontractors found across the many Habitat job sites.
Contact us today for more information.